The American Legion Riders Post 176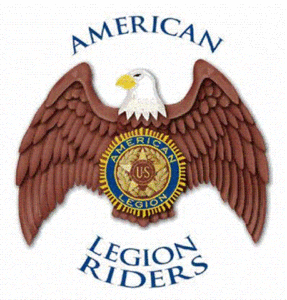 The American Legion Riders are a group of motorcycle enthusiasts

who happen to be members of the American Legion Family. Membership in the Riders is only open to members of The American Legion, The American Legion Auxiliary and the Sons of the American Legion.  If you are a veteran, the wife or daughter of a veteran, the son or grandson of a veteran you may be qualified to join the American Legion family. For membership information check www.legion.org/join, www.alaforveterans.org, or www.legion.org/sons .
The Legion Riders ride to support veterans and assist charities. Our Chapter helps provide motorcycle escorts for the buses of Honor Flight Veterans from the local airports to the memorials in Washington DC. We ride poker runs to support local charities and veteran causes. We raise money for the Legacy Fund, which is a college scholarship fund for children of veterans who have died in action or have been severely disabled. The riders attend many of the Ride to Remember events The Riders help support our Post in their efforts to help veterans and the community. Just for fun we ride out into the countryside and find a nice place for breakfast or lunch and sometimes stop to visit other Posts.
If you would like to join a great group of guys and gals who love riding motorcycles and helping vets and the community come to our monthly meeting which is the first Tuesday of every month at 6 PM at Post 176 or contact the Legion Rider Director at ALRDirector@post176.org for more information.